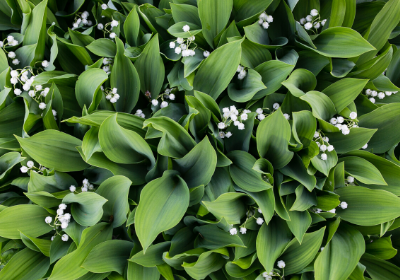 This time of year, it's likely you've seen plants sprout around your house. Depending on how long you've lived there, you may not have realized some of them even existed! If you're in the mood to expand your garden without spending any money and increase your curb appeal in the process, all you need to do is dig in the dirt! Many common perennials that thrive in the Midwest are very easy to divide and this is the perfect time to start. Sara Antin with Garden Style shared some tips.
Timing
Divide your plants in the Spring or Fall. You want to do this when it's not very hot outside! This will allow the roots to grow comfortably in the ground without drying out.
Tools
Shovel, spade and a serrated knife.
Easy plants to divide
Geranium
Irises
Lady Fern
Lily-of-the-valley
Coreopsis
Hostas
Daisies
Monarda
Dividing method
Water your perennials before digging them up. It'll moisten the soil and keep the roots wet while you transplant them. When digging up the plant, dig at least 4 – 6 inches around it to try and ensure you get every root you can. Try to get at least three buds per division and let the roots be your guide as to where you pull them or cut them apart.
Planting your divisions
Break up the soil really well so that the plant's roots can spread. Give your divisions plenty of space to settle into their new homes. You'll want to ensure several things when planting: the roots are in the ground and not higher than the soil, the plant itself isn't lower than the soil, and the plant is nice and snug in the ground, to avoid air pockets.
Highly respected in the design circle, Sara Antin has been featured in local, regional and national publications including Kansas City Home & Style, Kansas City At Home, Romantic Homes, and Kansas City Magazine. Her tips have also been featured on "Better Kansas City" on KCTV5. Her website is gardenstyleonline.com.