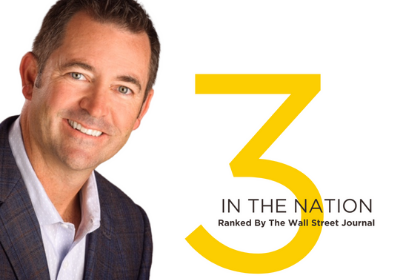 We are beyond excited to announce that not only was The Rob Ellerman Team named 14th in sales volume in The Thousand 2020 list presented by REAL Trends and The Wall Street Journal, but they took 3rd in the nation in homes sold!
The Thousand list is immensely exclusive. Every year, thousands of agents and teams from all over the country submit their information in hopes of qualifying. It brings us so much joy and pride to see The Rob Ellerman Team take their place on the top of this list!
Rob is known for being an inspirational leader who always keeps an open door. Quick to lend his advice and words of support to fellow agents, he's passionate about helping others recognize their potential. He wants every member of his team to identify their dreams of real estate success and goes above and beyond to help them achieve it.
It's this same passion for seeing others succeed that makes his team rank consistently as #1 both locally and nationally as the #1 team in the leading real estate brokerage in the United States, our parent company, HomeServices of America, Inc.
We are proud to have the Rob Ellerman Team as part of the ReeceNichols family and cannot wait to see what they accomplish next. With this kind of leadership, anything is possible!