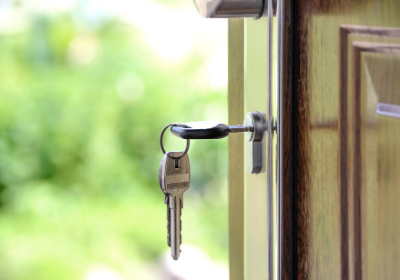 There's nothing more exciting than buying a home for the very first time. It symbolizes many things, like independence and a fresh start. But before you get caught up in all of the excitement, it's also important to be critical of the financial aspect of the process as a first-time homebuyer. This is to ensure that everything goes as smoothly as possible, and you'll be relaxing in your cozy new living room in no time. To know if you're ready to take the leap, these are five questions you need to be asking:
1. Am I financially ready to buy a home?
Being emotionally ready is one way to know if it's time to buy a home, but you also have to gauge your financial preparedness. The first check should be the amount of savings you have, which should be enough to cover at least the down payment of the property. Also, keep in mind that the money you've saved for homebuying should be separate from your emergency fund. Having a steady income is also a good sign that you're ready, given that you will be making mortgage payments for the next several years. It might be a good idea to wait longer if a third of your combined household income will go toward paying a mortgage.
2. How do I choose the right mortgage for me?
Your mortgage is the monthly payment you'll be making for the next several years — so shopping around for the right one is essential. A NerdWallet feature on how to pick the best mortgage notes how you need to consider both the length and type of mortgage. The length of the loan will determine the amount you pay per month and the length of time you'll be paying. If paying a higher mortgage is no problem, then consider a shorter term length for a lower interest paid over time. If you can make bigger payments on short-length loans, you can benefit from lower interest rates.
Understanding the types of loans there are is also necessary, as there are special types of loans for certain borrowers, such as VA loans for those with military connections, USDA loans for those who want to live in a rural area, and FHA loans for those with a low credit score.
3. Do I need homeowners' insurance?
The short answer is yes, you need homeowners' insurance. It's the same with having health insurance — everybody should have one! The truth is that you might never make a claim on your policy, but that's okay. Insurance will give you more security in case your home is affected by common risks, such as extreme weather or theft. Having coverage is a good way to protect your finances and it will help you get back on your feet quickly.
4. What other costs to home owning should I expect?
A mortgage is just one of the costs of owning a home, but there are other expenses associated with home owning that you should prepare for. These include utilities, repairs, and maintenance. A good test of your financial preparedness is whether you can afford to cover all of those costs later on.
Making improvements is also another expense a first-time homebuyer should consider. While it may sound counterproductive to incur more debt, there are financial options that will ensure you are not financially overburdened — something you should consider if the long-term benefits will be profitable. Prosperity Home Mortgage details how you can get a unique loan that is specific to making upgrades to your home, which will help you plan and pay for those expenses over a set amount of time with very low interest rates. When looking at their finances for renovating, new homeowners shouldn't ask themselves if they can afford the whole amount in one go, but if they can do so if the loan is broken down over an extended period of time. Many loan providers have rewards for on time payments, such as less interest. This option is especially helpful when you're a new homeowner and haven't built much equity, or if you need to make certain renovations before moving into your home.
Any change you make to the house has the potential to increase the value of your home and get you a bigger return on your investment. For example, our '5 Tasks to Boost Home Value' article outlines different ways you can keep your property in great shape as well as increase its value. Renovations like replacing a roof or adding a deck will cost money, and you must be prepared to shoulder those costs, but these will ultimately increase the value of your new home, too!
5. Is it a good investment opportunity?
Anything you own can be a good investment. CNBC consulted with real estate experts who agreed that real estate is still one of the best tangible investments today. Properties appreciate over time and can be sold for a profit. And compared to renting, buying a house means your monthly payments will go toward something with your name on it.
---
Specially written for ReeceNichols.com
By: Reese Jones