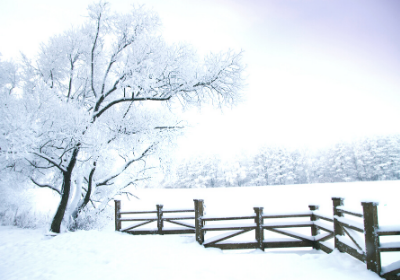 Winter brings cold, snow and sometimes power outages, so it's good to prepare for the worst. One way to do that is by prepping a winter emergency kit. Here is a list of items you'll need!
Water – At least five gallons per person and more if you're in an area prone to long periods of cold temperatures.
Blankets
Flashlights and extra batteries
Shovel
Power source – If you don't have a backup generator and don't want to invest in one, consider an alternative power source. You could use a power cord that can connect to your car to charge your phone, a backup battery to power your phone at home or a hand-crank tool to produce your own power.
Food – High-energy food, such as dried fruit or candy, and food that doesn't require cooking or refrigeration is best. Don't forget extra food for your pets.
First aid supplies – Compress dressings, bandages, cloth tape, antibiotic ointment packets, antiseptic wipe packets, aspirin, non-latex gloves, oral thermometer, tweezers, etc.
Radio – Purchase a battery-powered NOAA weather radio and portable radio to receive emergency information. These may be your only links to the outside in a power outage.
Toiletries and special needs items like diapers
Extra medicine
Heat – Keep an alternative way to heat your home during a power failure handy, like a fireplace, woodstove or a kerosene heater.
Matches
Fire Extinguisher
Battery powered clock
Now you're prepared for whatever mother nature throws your way!