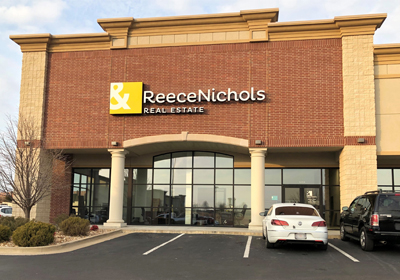 ReeceNichols Joplin has moved. The office, which opened in June 2019 and is managed by Allen Hall, is now located at 1804 S. Rangeline Road.
"Joplin is a thriving, resilient city and we're excited to be part of the community," said Mike Frazier, president & CEO of ReeceNichols. "At ReeceNichols, we do things differently. We provide guidance, assurance and an unprecedented home buying and selling experience. Our relationship doesn't end at the closing table. Our agents are your home investment consultants for the life of your home. We truly care, and we can't wait to help the people of Joplin find their forever home."
Managing Broker, Allen Hall, served in the U.S. Army/Army Reserves for eight years, retiring at the rank of Sergeant. Upon returning to the area, Hall ran his own business in Joplin for seven years prior to beginning his real estate career in 2007. As a newly licensed agent, he joined PRO 100 Inc., REALTORS", and in 2014, he accepted the position to manage that office.